Affiliate Groups

Bay Heritage Quilters Guild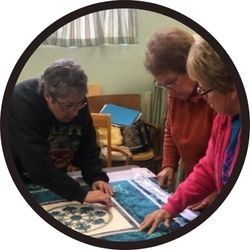 Founded in 1988 the Bay Heritage Quilters Guild was formed to promote the art of quilting through sharing, teaching and friendship. As a group they provide demonstrations, do several community service projects, exchange ideas and provide an atmosphere in which members can learn from experienced quilters. In addition, they hold a biennial quilt show of guild member quilts as well as quilts submitted by people from around the area and the state. The friendships that form within the group cross generational lines and connect the members of today to those who have come before.
Contact the Bay Heritage Quilters Guild: Call the Bay County Historical Society at (989)893-5733.
Join the Quilters Guild: Attend a meeting on Tuesdays at 10am until 1pm at the Historical Museum of Bay County.
---
Olde Thyme Herb Society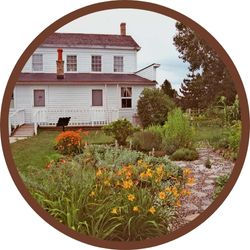 The purpose of the Olde Thyme Herb Society is to promote interest and research in the knowledge and use of herbs through educational programs, projects and public herb plantings. In addition, Herb Society members maintain the Trombley/Centre House Herb Garden on JFK Drive from spring through fall; diligently planting, weeding and harvesting heirloom variety plants through the growing season.
Join the Olde Thyme Herb Society:
New members are always welcome. Herbal studies and social events are held often.
Meetings: Attend a meeting on the third Wednesday of the month (April 19, May 17 and June 21, 2023) at 5:30 - 8:30 PM at the Trombley/Centre House.
Open Garden: The garden will be opened as weather permits in May. Starting June 5th the Society will be in the garden on Monday evenings at 5:30 PM.
Herbal Cooking Lessons: On the 3rd monday of the month (June 19, July 17, and August 21)
Contact the Herb Society:
Call the museum at 989-893-5733, or visit the
FACEBOOK PAGE