Museum Galleries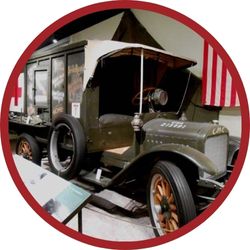 Bay County ... Trails Through Time
For a moment, visualize a tree-lined path to an Anishinabe settlement or the riverbank camp of a voyager. Gaze for a moment at a white pine or venture into a lumberjack's camp ... these are some of the images that will come to life when you visit this permanent exhibit. This 3,700 square-foot gallery features exhibits relating the distinctive heritage of Bay County from pre-contact days through the present.
---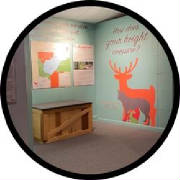 Saginaw Basin Land Conservancy
Learn more about this grassroots member-supported local organization whose goals are to protect water, preserve land and sustain life in the Saginaw Bay Watershed. The Conservancy maintains the Saginaw Birding Trail, which covers 142 miles including Highways M-25 and M-13, as well as 40 miles of the US-23 State Recreation Byway (from Standish to Tawas.)
---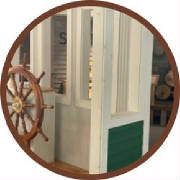 Bay City ... Seaport to the World
This gallery showcases our maritime heritage through interactive and informational exhibits featuring ... the men who built the largest wooden ships on the Great Lakes ... Bay City's world famous tug captain ... life on board ship in the WWII "Donald Duck Navy" ... shipwrecks that line the floor of the Great Lakes ... a young boy who created a new system of navigation on the Saginaw River ... and more.
---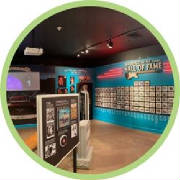 Michigan Rock and Roll Legends Hall of Fame
We're very pleased to announce that the Historical Museum has become the official home of the "Michigan Rock and Roll Legends Hall of Fame" exhibit. Exhibit includes, photos of the 120 inductees, poster art of Michigan artist Dennis Loren, and a drive-in movie theatre for visitors to watch "The Motown Time Capsule 1960-1979" which gives a look back at 20 years of the famous Detroit record label, and "The Mysterious Death of Del Shannon" which may be viewed using a mobile device.
For more information on Michigan's Rock and Roll legends and their music from the first vinyl era, visit the Michigan Rock and Roll Legends
website
.