Thursday, September 14, 2023
MEMORY KEEPER: STORIES WITHIN THE COLLECTION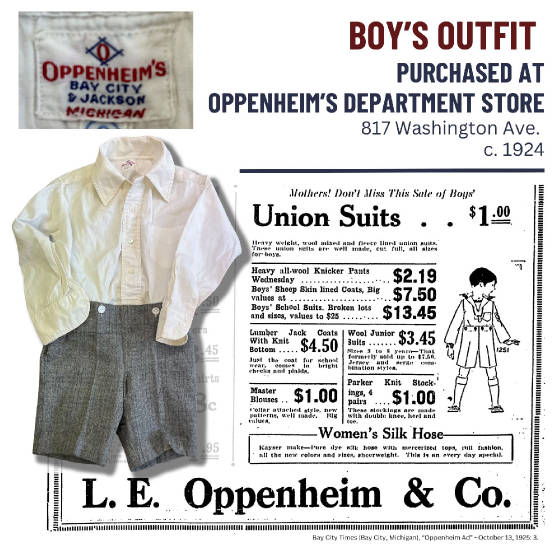 Raymond A. Bellon & Oppenheim's Department Store
Collection item donated by Suzanne (Bellon) Tyo: Boy's two-piece outfit worn by her brother Raymond A. Bellon.
This boy's two-piece outfit was purchased for Raymond A. Bellon in the mid-1920s from Oppenheim's Department Store, located at 817 Washington Ave., in downtown Bay City. The size eight shirt has an inside tag that reads "OPPENHEIM'S BAY CITY & JACKSON MICHIGAN." According to an advertisement published in the Bay City Times on October 13, 1925, this outfit cost $3.45.
Oppenheim was founded in 1882 by Louis E. Oppenheim. The store was located on Water St. and originally sold general apparel for men and boys. By 1958, the business had relocated to 209 Center Avenue, was selling women's apparel, and had been purchased by John D. Nichols of Toledo. In May 1964, it moved to its final location at 817 Washington Ave. Tragically, a fire on Christmas Eve in 1979 destroyed the building, which forced Oppenheim to close, and as a result it never reopened.

Raymond Bellon, the young boy who wore the outfit, was born and lived most of his life in Bay City. During World War II he served in the U.S. Army with the 30th Infantry 3rd in Africa, Italy, and France. While in France, he met Paulette Mathieu, who later followed him back to Bay City, and they were married in 1947. The marriage ended in 1964, and Raymond married Lorraine D. Revor of Pinconning in 1970. Raymond was employed with Bay City Shovels until it closed, and then worked for the County until retirement. He died in 1999 while living in Arizona.
Sources:

Bay City Times (Bay City, Michigan), "Bay Veteran Takes Bride" March 21, 1947: 8
Bay City Times (Bay City, Michigan), "Bellon, Raymond A. Tucson, Arizona" March 24, 1999: 18

Bay City Times (Bay City, Michigan), "Christmas Eve blaze destroys Oppenheim's downtown store" December 25, 1979: 1 & 15
Bay City Times (Bay City, Michigan), "Divorce Decrees" October 21, 1964: 5

Bay City Times (Bay City, Michigan), "Marriage Licenses" May 27, 1970: 40
1:27 pm edt
Tuesday, September 5, 2023
Band Canyon 2: The Byrds


Band Canyon 2: The Byrds
By Gary (Dr. J) Johnson
The most important historical performance at Band Canyon occurred less than three weeks after the teen nightclub opened in July of 1965. During the previous month, The Byrds' "Mr. Tambourine Man" single gave birth to the folk-rock genre, and it also had the distinction of topping the popular music charts in both the United States and England. As a result, the young California-based group was vaulted into the rarefied position of being referred to as "America's answer to The Beatles".
The band's appearance in Bay City was part of their first national tour, a 26-day series of gigs in mostly Midwestern states including Minnesota, Illinois, Indiana, Missouri, and Ohio. The Byrds' arrival at Band Canyon on July 22nd was noteworthy as well because it was the band's first and only show in Michigan on their inaugural tour.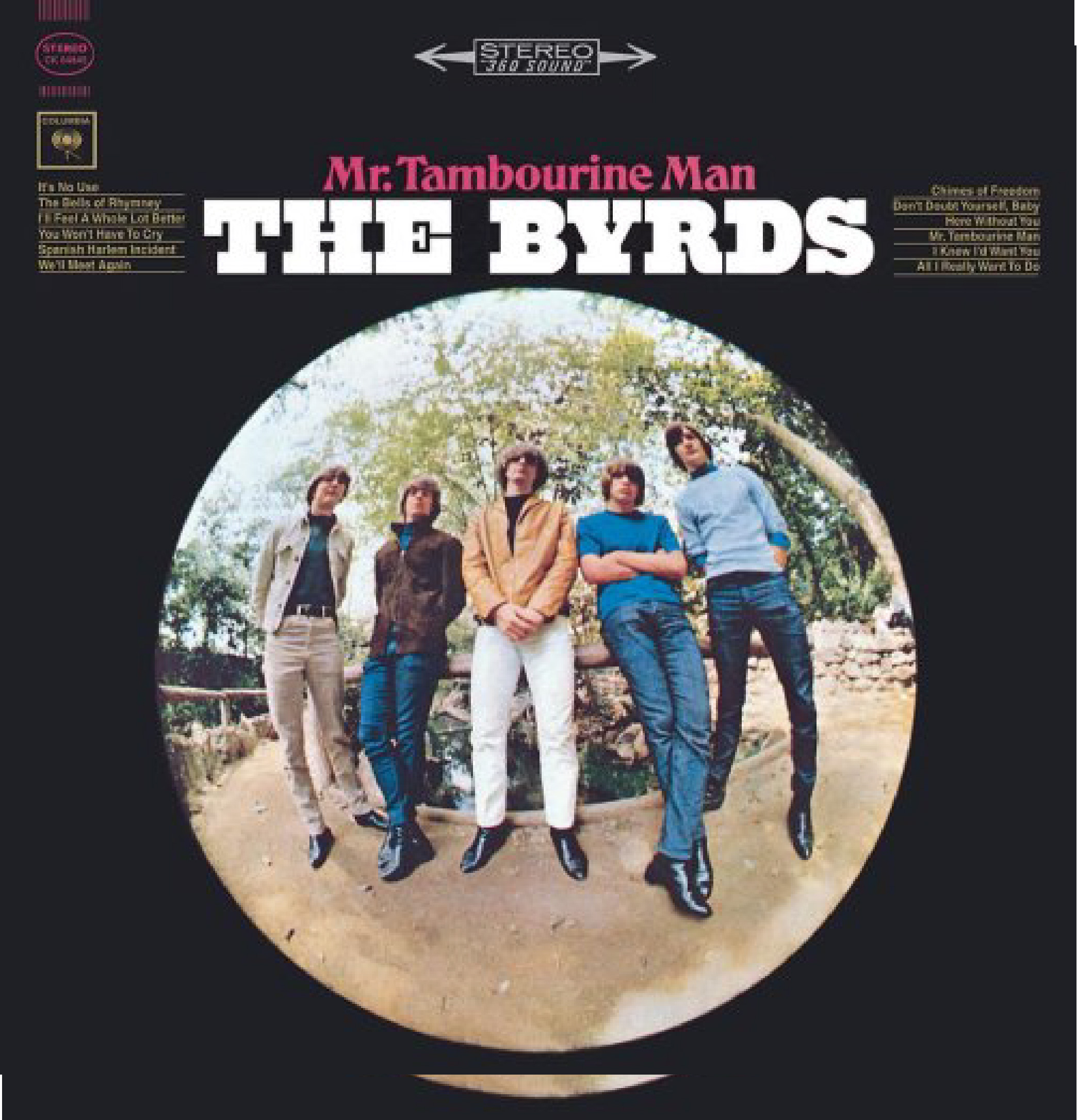 Although it might have seemed that The Byrds were overnight sensations who were new to the music scene, this was not really the case. Four of the five members of the band were experienced performers in the folk music arena and had already made professional recordings and appeared on television.
Lead guitarist Jim McGuinn played and recorded with both The Limeliters and The Chad Mitchell Trio, and later served as the accompanist on the folk song segment in Bobby Darin's nightclub act. Gene Clark sang and recorded with The New Christy Minstrels, and David Crosby did the same in The Lex Baxter Balladeers. Bassist Chris Hillman's background was in bluegrass music, and he played mandolin and recorded with The Scottsville Squirrel Barkers and The Golden State Boys. Drummer Michael Clarke was the only member who did not have professional experience before joining the band.
The genesis of The Byrds began in early 1964 when Jim McGuinn, inspired by the The Beatles, began performing folk songs with a Beatle beat. Gene Clark saw one of McGuinn's solo performances at The Troubadour in Los Angeles, and they formed a duo loosely model after the successful British twosome, Peter & Gordon. Things really came together when David Crosby added his harmonies to the mix. They knew immediately that they had something special, but it took producer Jim Dickson to bring it to fruition.
Dickson had an arrangement with the owner of World Pacific Studios in Los Angeles that gave him free access to the studio after hours to rehearse his acts or record demo sessions in return for his services. He brought Crosby, McGuinn, and Clark, who had come up with The Jet Set as their group name, to rehearse and record at World Pacific.
Free studio time provided the trio with a unique opportunity where they could record rehearsals and listen to and analyze playbacks right away. This was a luxury in an age where recording tape was expensive, and the idea of a high-quality home studio belonged to a distant future. In addition, it allowed them to develop their sound much faster than if they had been practicing in a garage or trying to put it together on the road.
In August, McGuinn, Clark, and Crosby went together to see A Hard Day's Night and were completely blown away by the film and impressed by The Beatles' hair, clothes, boots, attitude, sense of fun, and sex appeal. It also made them realize that they needed a bassist and a drummer if they were truly going to become a band.
The fact that George Harrison was shown playing an electric 12-string guitar in A Hard Day's Night was also an eye-opener for McGuinn. He had played an acoustic 12-string, but the guitar that Harrison played in the film was a prototype Rickenbacker guitar. McGuinn was soon able to purchase his own Rickenbacker electric 12-string, and it would soon become the signature sound of The Byrds.
Read the rest of the story, which includes eyewitness accounts of The Byrds at Band Canyon and the band's shopping trip to Norman's and Sears in Bay City, by clicking here: https://michiganrockandrolllegends.com/index.php/blog/185-band-canyon-the-byrds
To learn more about Bay County's rock and roll history and much more, visit the Michigan Rock and Roll Legends Hall of Fame exhibit at the Historical Museum of Bay County located at 321 Washington Avenue in Bay City, Michigan.
1:42 pm edt
Friday, August 25, 2023
MEMORY KEEPER: STORIES WITHIN THE COLLECTION
The Centralia
by Jamie Kramer
This first volume of the Bay City Central High School Centralia, recently donated to the museum, was published by students in 1923. The 1923 Centralia was the first yearbook that combined students from the East and West when Central High School opened in 1922. The yearbook contains information for all faculty, with many including pictures and their own signatures.
The class motto for the seniors of 1923 was "not for one, but for all," and the flower and colors were Brown-Eyed Susan, and brown and ivory. Each senior's photograph included a favorite quote. For instance, included with a picture of Alice Clark, "As chaste as unsunn'd [sic] snow." Additional classes are also included with their own sections, as well.

There are many playful writings that were also written about the students and staff under sections titled Class Prophecy, Chatterbox, and the Scandal Sheet. There were also several jokes and cartoons throughout.
"Why was Dr. Kutter so severely reprimanded by the club librarian? They caught him absentmindedly removing the appendix from the book he was reading."
Source:
Central High School, The Centralia (Madison, WI: 1923), Bay County Historical Museum Archives.
2:04 pm edt
Wednesday, August 16, 2023
MEMORY KEEPER: STORIES WITHIN THE COLLECTION
Second Lt. Robert Vernon Botwright

by Jill Pfeiffer
Collection items donated by Russell and Janet Van Camp:
1. Framed picture of Lt. Robert Vernon Botwright and his Airforce unit
2. Albums - 1944 The Planesman Yearbook Class 44 C - Garden City Airbase - Garden City, KS, 1943 Mustang 320th Army Air Forces Flying Training Detachment, 44C AAAF Altus, Oklahoma"
3. Framed flag with 48 stars.
Second Lt. Robert Vernon Botwright nicknamed the "Elf," was born to Mr. and Mrs. George E. Botwright on December 9, 1922. He grew up in Essexville and attended Essexville Public Schools, Bay City Central High School, and Bay City Junior College. The Planesman 44-C included a photograph of Botwright with the following inscription that referred to his college days: "The "Elf" spent two years at Bay City Jr. College where he developed a love for fun. He likes his sports and can be counted on to help fun or argument along." After graduation, Botwright worked for the National Electric Welding Machine Company.
He was a member of the First Presbyterian Church, Boy Scouts, and the Bay City chapter of DeMolays. The DeMolays was an international fraternal organization for boys ages 12 to 21 which promoted leadership. On April 12, 1943, the DeMolays hosted an event at the Masonic Temple that honored the men who were serving in the Airforce at that time, this included Botwright.
Botwright enlisted in the Army Air Force in December 1942 and was called to service in February 1943. He spent his time as a cadet in Garden City, Kansas, moved to San Antonio, Texas for pilot training, and received his silver wings at Altus Field, Oklahoma. Botwright was shipped overseas on October 18, 1944, and on November 6, 1944, was declared missing in action. Upon returning from a mission to bomb Harburg, Germany, the B-17 "Flying Fortress" that Botwright was co-piloting took a direct hit over Northwestern Germany. The pilot survived by bailing out and later reported that he saw the plane crash and explode into flames. He did not see or hear of any signs of Botwright. In November 1945, his parents received confirmation of his death from the Airforce. Botwright's body arrived in Bay City on August 31, 1949, and his funeral was on September 2, 1949. The donated flag was given to the family during the burial at Elm Lawn Cemetery.
***Do you have an artifact that you want to be preserved for future generations? Bay County Historical Society is now taking donations. The item must be 50 years old and tell a story about Bay County.
Sources:

Bay City Times (published as The Bay City Times Extra), "J.C. Spread" Plans Revealed: 'Apple Pie Boy and Girl' to Be Selected" - May 23, 1942: 6

Bay City Times (published as The Bay City Times Extra), "DeMolays Honor Servicemen: Several Past Officers Now in Armed Forces – April 14, 1943: 8
Bay City Times (published as The Bay City Times Tribune), "Robert Botwright Missing in Action" – November 27, 1944: 2
Bay City Times (published as The Bay City Times Tribune), "Lieut. Botwright Listed as Killed" - November 20, 1945: 1 & 2

Bay City Times (published as The Bay City Times Extra), "Lt. Botwright's Body Is Returned: Flier Met Death on Bombing Mission" – August 30, 1949: 4
Bay City Times (published as The Bay City Times Extra), "Obituaries: Botwright" – August 31, 1949: 4
Mustang: 320th Army Air Forces Flying Training Detachment, United State Airforce - 1943

DeMolay International, "About DeMolay: Who We Are" – found at https://beademolay.org/
12:40 pm edt
Monday, August 14, 2023
Did you know? The Jones Clinic: Dr. Jerry M Jones and Dr. Mevin Culver "Casey" Jones.
By Sam Fitzpatrick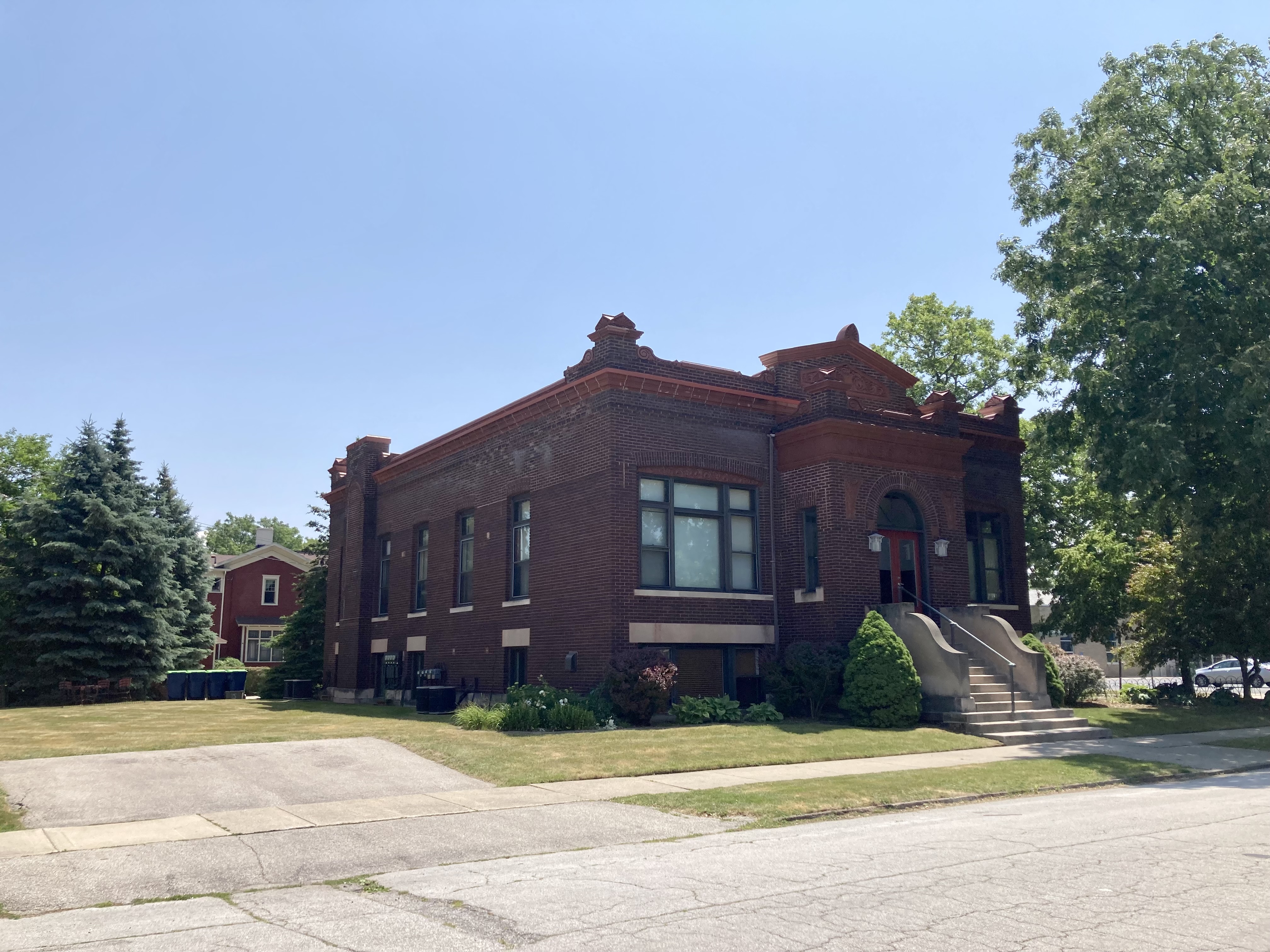 Dr. Jerry M. Jones

Born in Parkhill, Ontario in 1871, Dr. Jerry M. Jones studied medicine at Wayne State University Medical School in Detroit. He moved to Bay City to establish his practice in 1897. In 1910, he returned to Toronto and married Genevieve Lemoine.
In 1916, Dr. Jones founded the Jones Clinic at 900 N. Jackson, Bay City. The clinic was designed by Bay City architect, Averton Munger in the Chicago School style. This style arose out of the new industrial, social, and economic needs of the late 19th and early 20th centuries. New Industries were taking shape and going 'up' was seen as a more viable option as the nation's cities and industries, especially in Chicago, grew to exponential proportions. New, taller structures were built with frames made from cast iron and later steel allowing for previously unreachable heights and interior openness for workers and machinery. This was needed increasingly in Chicago after the Great fire of 1871, and the city called for more high-density use of land in the city's core. Going vertical made sense, and older revival styles were rejected in favor of this new style which called for the continuity in exterior forms and fluid interior spaces. This style sought after the human's physical and social well-being.
While the Jones Clinic is no skyscraper, Chicago School Style was popular through World War I; right around the time the clinic was finished. Other buildings in Bay City that utilize this style can be found on Midland Street, such as the Mohr Block. Striking features of the Jones Clinic are the massive bay windows and the brown brick facade. The foundation was built to support additional levels if the need ever arrose.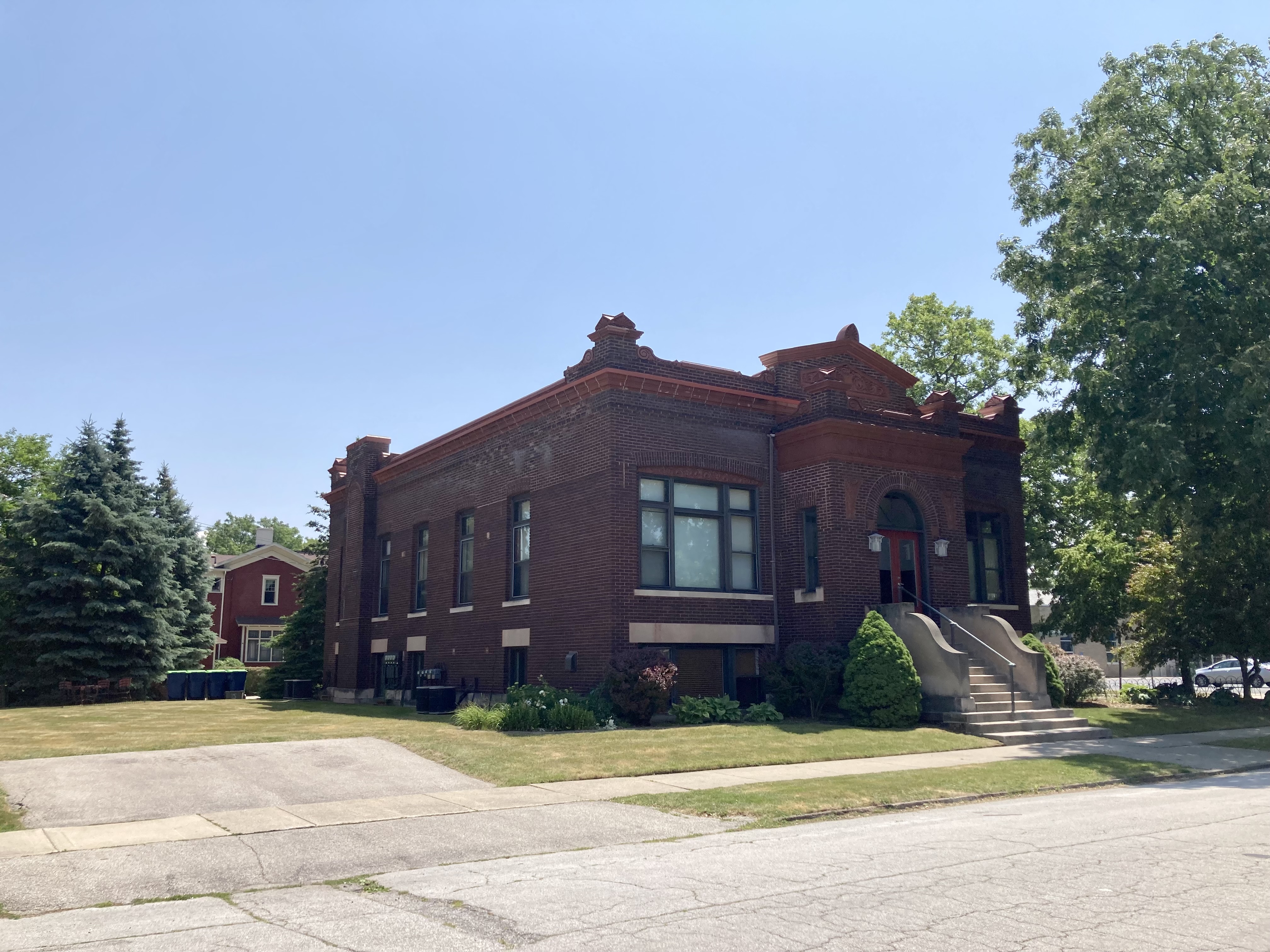 In 1936, an addition was made to the Jones Clinic to include 14 rooms for physician consultations and dental division. That same year, The Bay City Times described it as a "modern medical clinic" containing seven physicians of various specialties, various lights and X-Ray machines, diathermy, cardiograph, and fluoroscope. It contained a staffed laboratory and a separate dental division with an additional laboratory. The operating room was fully modernized for the time.
In 1947, Jerry M. Jones was honored by his Alma Mater of Wayne State University for 50 years of medical service. He served as the chief surgeon for the Detroit and Mackinaw Railroad, and he was also the managing director for the Samaritan Hospital of which he was a founder. He was a lifetime member of the Bay County Medical Society and the American Medical Association. He also belonged to the Joppa Lodge 315 and the Elf Khurafeh Temple.
After Dr. Jerry M. Jones's death in 1948, 60 percent interest in the building was left to his son, Dr. Melvin Culver Jones and the remaining 40 percent was willed to Jerry's widow, Genevieve.
Dr. Culver "Casey" Jones
Dr. Culver "Casey" Jones was born in Bay City in 1911 and was a life-long resident. He earned degrees from the University of Michigan, Chicago University, and a master's degree from Harvard. In addition, he would graduate from the University of Michigan Medical School in 1945 and serve in the Army Medical Corps twice.
Among his many contributions and involvements in the community was serving as a charter member of Studio23/The Arts Center. He was a board president of the former Samaritan Hospital, a life member of both the Elks Lodge #88 B.P.O.E. and the Bay Medical Society. He was also a noted environmentalist and liked to spend time in the Upper Peninsula where he owned a home near Grand Marais and would snowshoe in the winters. He was known to have cared deeply for his friends, family, and animals.
After Dr. Culver "Casey" Jones' death in 1982, the building fell into disrepair and was slated for demolition by the City of Bay City. In 1991, it was purchased by local architect John T. Meyer for $500. He had dreamed of turning the space into loft apartments. He spent the next four years restoring the building to its former glory. By the mid-1990s, the building was owned and used as a residential home by men's clothier Terry Schwartz.
Sources:
"Old clinic getting new life." By Greta Guest. Bay City Times. April 18, 1994.
"Proposal lets Jones Clinic dodge wrecking crew ball." By Elizabeth McKenna. Bay City Times. August 27, 1991.
"Designing Men Personal clothier carriers her tastes to men's wardrobes, interior decorating." By Michael K. Nowlin. Bay City Times. June 1, 2001.
"Jones Clinic Left to Founder's Son". The Bay City Times Extra. August 22, 1948.
"CONTRACTORS ARE NEARLY THROUGH ON JONES' CLINIC." Bay City Times Tribune. October 28, 1916.
"Modern Clinic is Established here". Bay City Times. February 23, 1936.
"Surgeon Stricken". The Bay City Times Extra. August 10, 1948.
"Bay City man's legacy to help fund art center". Bay City Times. April 22, 1999.
"Jones, M. Culver, M.D. Essexville, Michigan". The Bay City Times. December 17, 1991.
"Physician and arts patron dies at 80". The Bay City Times. December 17, 1991.
"City to buy Jones' Clinic for $75 from state". The Bay City Times. May 21, 1991.
Miller, Hugh C. Publication. The Chicago School of Architecture: A Plan for Preserving a Significant Remnant of America's Architectural Heritage. Washington, District of Columbia: U.S. Government Printing Office, 1973. chicago-school-of-architecture.pdf (npshistory.com)
1916 Bay City Directories
12:42 pm edt