Tuesday, January 24, 2023
Michigan Rock and Roll Legends Hall of Fame: Daniel's Den – Premier 60's Rock and Roll Teen Club
By Gary (Dr. J) Johnson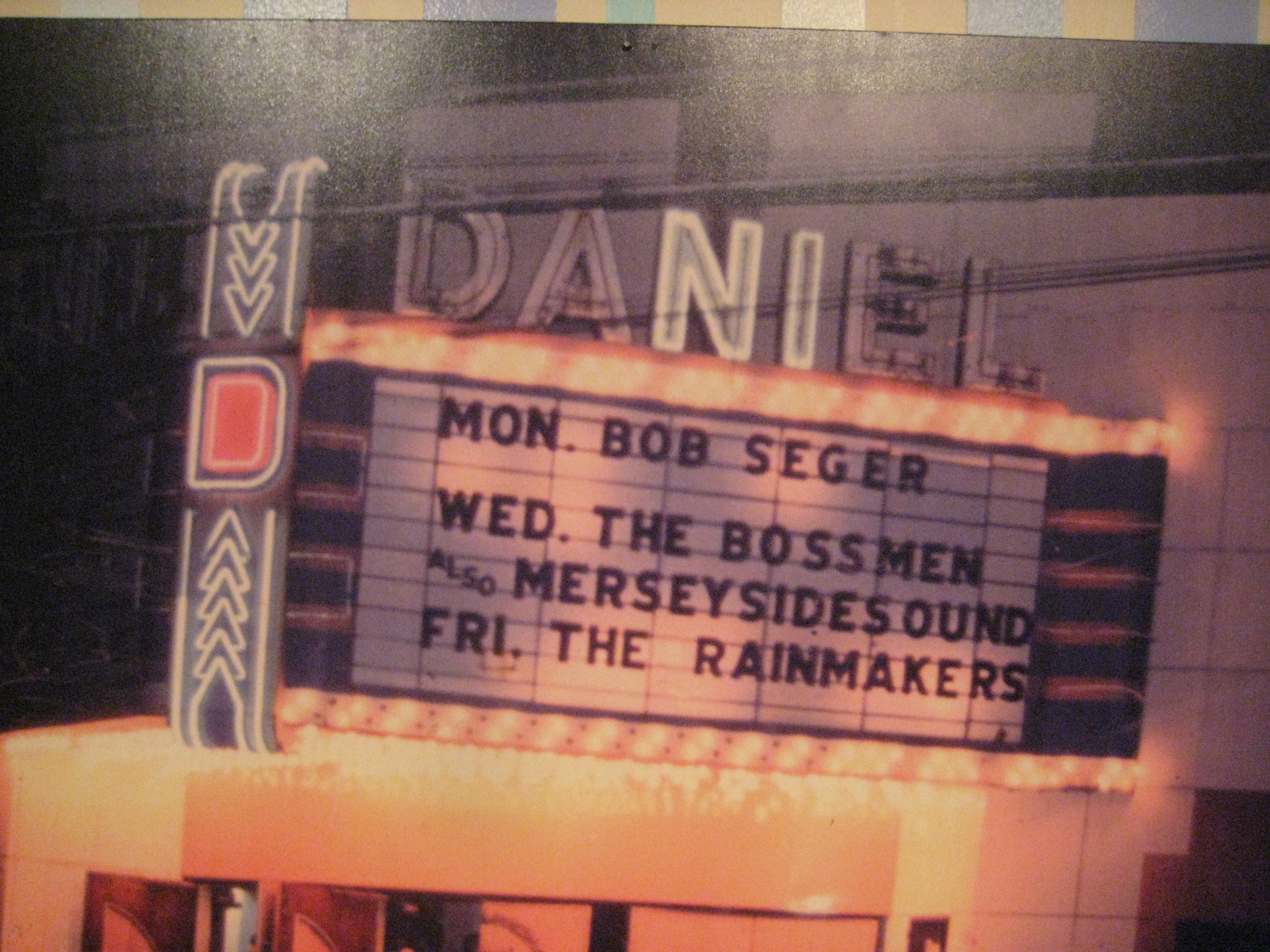 During the middle of the 1960's, Michigan produced a great number of rock and roll bands. Inspired by the guitar-driven British Invasion groups and irresistible dance beats of Motown, these young bands played a circuit of newly emerged teen clubs in the state. These included, to name just a few, The Hideout in Harper Woods, Band Canyon in Bay City, Mt. Holly in Flint, The Scene in St. Ignace, The Fifth Dimension in Ann Arbor, Sherwood Forest in Davidson, Club Ponytail in Harbor Springs, The Sceen in Lansing, and the Tanz Haus in Traverse City.
Among all of these popular venues, Daniel's Den located at 2525 State Street in Saginaw stood out as one of the most elegant and well-kept teen night clubs in the state, every bit the equal of the more famous Grande Ballroom in Detroit.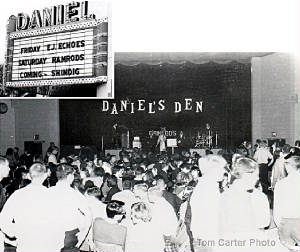 The original Daniel Theatre building was located in northwest Saginaw. Constructed with an art deco design during the golden age of movies, it had become a victim of television during the 1950s like so many neighborhood theatres around the state and nation. By the early 1960s, The Daniel Theatre survived by targeting younger audiences with offerings of double features comprised of second and third-run action or comedy movies augmented with cartoons - all for the princely sum of 25 cents. In addition, musician Kenny Roberts often appeared at the theatre during matinees to sing his local hits: "Choc'late Ice Cream Cone" and "Cheer Up, Things Could Be Worse".
Roberts, billed as "The Jumpin' Cowboy", had his own daily children's television show on WNEM-TV starting in 1961 that featured cartoons and Roberts' trademark yodeling. The Kenny Roberts Show was popular with Saginaw Valley youngsters, many of whom would become guests in the studio and jump up and down on camera with Kenny while he performed his songs.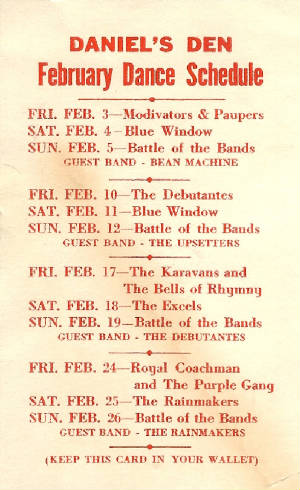 By 1964 the Daniel Theatre had three new owners and an idea that would transform the structure. The triumvirate included Saginaw attorney Allan Schmid, local businessman Frank Patrick, and a teacher at Arthur Hill Tech named Bob Parsons. The idea for a non-alcoholic "club" where teens could meet and dance actually came out of a discussion in one of Parsons' classes. His students complained, "There was nothing to do in Saginaw," and suggested a place where they could regularly meet and dance. Parsons then took the idea to Patrick and Schmid.
Despite the concern of some community members over the potential for juvenile delinquency, the trio transformed the old Daniel Theatre into a non-alcoholic 'key club' called Daniel's Den. Based loosely on the concept adopted by the adults-only Playboy Clubs across the country, teens would pay a membership fee and receive an actual key for entry into the club.
Patrick calmed the fears of skeptical members of the Saginaw community by claiming he was attempting to teach young adults the social graces – how to properly engage with the opposite sex. In this spirit, Patrick and his wife Viola concocted non-alcoholic 'virgin' cocktails, sold at the snack bar at Daniel's Den, and provided area teens with a safe environment in which to learn how to better socialize with each other.
Daniel's Den opened for business in 1964. The initial idea of a key club only lasted for a couple of months, however, as the owners found that it was easier and more profitable to simply open the club up to all interested teens.
The music was non-stop at the Den. Club deejays John Coughlin, Bill Eberline, and Gary Major would spin the Top 40 hits on the nights when no bands were scheduled to play. They would also fill the gaps before each band took the stage and during intermissions with the latest 45s, but the biggest attraction was always the live music.
Frank Patrick presented an interesting combination of national, regional, and local acts at Daniel's Den, and people who dealt with Patrick remember him for his iron-clad performance contracts at the club. Ron Cunningham, the current owner of Prime Brothers Furniture, was the drummer for The Del Raes, a popular Bay City band that played many times at Daniel's Den. Cunningham has in his possession a cancelled check written by Frank Patrick for $70, the amount the Del Raes were paid for playing one night at the club.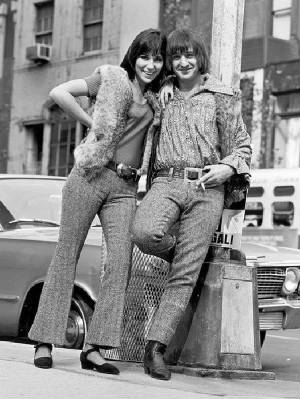 Cunningham recently told me that his biggest thrill during those days occurred in 1965 on the night that his band was hired to back Sonny & Cher who were touring behind their # 1 hit "I Got You Babe". Cunningham fondly remembered the difficulty he had keeping the beat while Cher was singing and shaking her long hair and shapely hips in front of him on the Den's stage.
Read the entire the story at: https://michiganrockandrolllegends.com/index.php/blog/210-daniel-s-den-60-s-teen-club
Enjoy more great Michigan rock and roll history by visiting the Michigan Rock and Roll Legends Hall of Fame exhibit at the Historical Museum of Bay County, located in Bay City, Michigan.
**Gary is a retired history teacher and the currator of the Michigan Rock and Roll Legends Hall of Fame exhibit.

---
10:47 am est
Wednesday, January 11, 2023
In the Stacks with Jamie Kramer: Pratt Family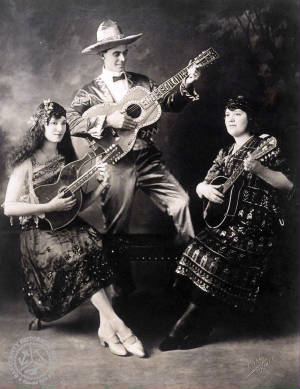 Image: The Tropical Trio: Elsie, Chancy, & Lucille Pratt (Bay County Historical Society Collections)[xv]
Elsie Caroline Butterfield was born on November 9, 1879 in Bay City, Michigan to parents Charles Butterfield and Mary Butterfield (née Madden). [i] She married Chancy Pratt in 1901, while she was living in Omer, Michigan with her sister, working as a hotel domestic.[ii] Together, Elsie and Chancy had daughter, Lucille Pratt, in 1902, and son, Clyde Pratt, in 1904. The family moved throughout the United States with a travel trailer, landing in Wisconsin, Washington, California, Indiana, Illinois, and back to Michigan; entertaining numerous communities.
Lucille Pratt showed musical inclination at a young age. Whether it was a musical instrument or dance, she excelled. She began attending Michigan Conservatory of Music in Detroit, Michigan around 1904 [iii]. She was a well-known pianist and regularly played concerts. By age eight she had played Ludwig van Beethoven's Concerto Op. 58 at Grinnell Hall on Woodward Avenue. [iv] She went on to the Leib School of Music and Dramatic Arts that was located in the Grand Circus Park. In 1912 and 1913, she studied under Josef Lhévinne from Berlin, Germany.
From 1910 to 1918, the family lived in Seattle, Washington [v] However, tragedy struck when Clyde Pratt died on April 21st, at the age of 14.[vi]
In the early 1920s, Lucille Pratt married August Lochte from Hammond, Indiana. He was also an entertainer and was well-known for his whistling and mimics. [vii] Together they had a son, Ollie Lochte, in 1925.[viii]
During this time, Elsie and Chancy Pratt moved back to Bay City. They moved in with her parents at 1008 14th Street.[ix] They entertained many parties throughout Michigan, playing Hawaiian music. Chancy and Elsie had a trio, together with Lucille, called the "Tropical Trio."[x]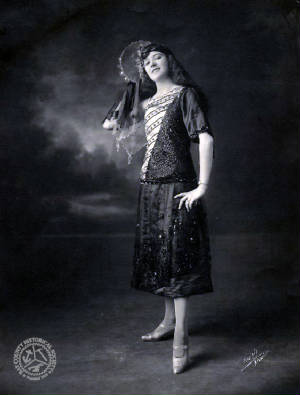 Image: Lucille Pratt Lochte (Bay County Historical Society collections)[xvi]
While they continued to entertain locally, daughter Lucille was making a name for herself throughout the country. August and Lucille began traveling with the Jennings tent show in 1936. August's career ended abruptly in March of 1938, when he took sick.[xi] He died a few weeks later. However, Lucille continued traveling with the show—performing shows in a new city each week. It was said that her son Ollie attended a new school in a new city each week, never attending the same school twice. [xii]

Elsie Pratt, nee Butterfield, died in Bay City's Mercy Hospital on May 30, 1944. Chancy Pratt continued on in Bay City and eventually remarried. He travelled between Bay City and Tawas until his death on August 18, 1947.[xiii]

After the death of her husband, Lucille settled in California with her son, Ollie. She remained there until her death in 1987.[xiv]

---
References:
iAncestry.com, "Michigan, U.S., Births and Christenings Index, 1867-1911," database on-line, (http://www.ancestry.com: accessed Jan 2023), entry for Elsie C. Butterfield, (1879).
iiAncestry.com, "Michigan, U.S., Marriage Records, 1867-1952," database on-line, (http://www.ancestry.com: accessed Jan 2023), entry for Elsie C. Butterfield and Chancy Pratt, (1901).
iii Detroit Free Press (Detroit, MI), 29 Jan 1904, p. 12, digital images, Newspapers.com by Ancestry (http://www.newspapers.com: accessed Jan 2023).
ivThe Detroit Times (Detroit, MI), 27 Feb 1909, p. 5, digital images, Newspapers.com by Ancestry (http://www.newspapers.com: accessed Jan 2023).
v1910 U.S. census, King County, Washington, population schedule, Seattle, Enumeration District 0113, p. 1A, dwelling 6016, family 1, Pratt: digital images, Ancestry (http://www.ancestry.com: accessed Jan 2023); from National Archives microfilm publication T624, roll 1659, image 1.
viAncestry.com, "Washington, U.S., Death Records, 1883-1960," database on-line, (http://www.ancestry.com: accessed Jan 2023), entry for Clyde Pratt, (1918).
viiNewsport News (Newsport News, Virginia), 12 Oct 1924, p. 7, digital images, Newspapers.com by Ancestry (http://www.newspapers.com: accessed Jan 2023).
viiiAncestry.com, "Indiana, U.S., Birth Certificates, 1907-1944," database on-line, (http://www.ancestry.com: accessed Jan 2023), entry for Ollie Romain Lochtee, (1925).
ixAncestry.com, "U.S., City Directories, 1822-1995," database on-line, (http://www.ancestry.com: accessed Jan 2023), entry for Chancy and Elsie Pratt, (1940).
x Information from Bay County Historical Museum Files
xiThe Times (Hammond, Indiana), 24 Mar 1938, p. 28, digital images, Newspapers.com by Ancestry (http://www.newspapers.com: accessed Jan 2023).
xiiIndian Valley Record (Greenville, CA), 11 May 1939, digital images, Newspapers.com by Ancestry (http://www.newspapers.com: accessed Jan 2023).
xiiiThe Bay City Times (Bay City, MI), 19 Aug 1947, p. 4, digital images, Newspapers.com by Ancestry (http://www.newspapers.com: accessed Jan 2023).
xivAncestry.com, "California, U.S., Death Index, 1940-1997," database on-line, (http://www.ancestry.com: accessed Jan 2023), entry for Lucelia Luella Frazer, (1987).
xvClancy Pratt, Elsie Pratt, and Lucille Pratt (photographed), Chicago, c1920s; privately held by Bay County Historical Museum, 321 Washington Ave, Bay City, Michigan. "Tropical Trio"
xviLucille Pratt (photographed), Chicago, c1920s; privately held by Bay County Historical Museum, 321 Washington Ave, Bay City, Michigan. "Tropical Trio"
---
10:57 am est
Thursday, December 29, 2022
DID YOU KNOW? THE SACRAMENTO
by Sam Fitzpatrick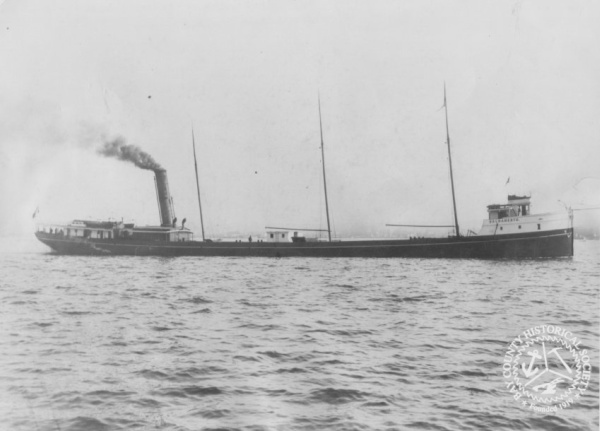 Image: Sacramento (Bay County Historical Society Collections)
The Sacramento was launched on July 24, 1895, at 4 pm, and is the sister ship to the Rappannock, launched not too long beforehand. Both ships were 303 feet and had a 43-foot beam with a 26-foot depth. For power, the Sacramento had a triple expansion steam engine with a 20-inch diameter cylinder. It was equipped with two boilers to furnish steam. According to the West Bay City Times, this would be the last ship launch of the year at the Davidson's shipyard.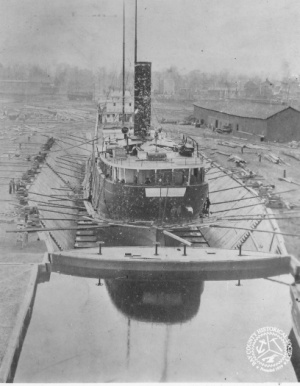 Image: Sacramento, 1895 (Bay County Historical Society Collections)
Throughout its career on the inland seas, the ship was retained at the Davidson Shipyard. The ship was rebuilt twice, in 1905 and 1918. The Sacramento was continuously used in the Davidson fleet and never sold nor renamed. It hauled items such as grain, coal, and ore throughout the Great Lakes.
Few incidents occurred to the ship, however one such incident during the winter of 1926-1927 sticks out. On November 15, 1926, the steamer Cottonwood became stranded around Coppermine Point on Lake Superior. The crew abandoned the ship and left the Cottonwood frozen in the ice. This winter's freeze was recorded as one of the more severe, some even referring to it as "The Big Freeze". Hundreds of ships became trapped in both the Upper and Lower St. Mary's River. The Cottonwood was left stranded until spring when the ice melted. The Sacramento was called to assist in the salvage operation. By May 30th, 1927, the Cottonwood was freed and towed to a dry dock for repairs.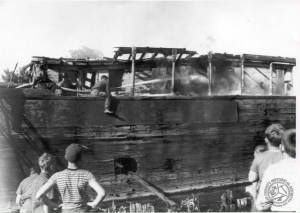 Image: Sacramento, 1953 (Bay County Historical Society Collections)
While the pride of the Davidson fleet, the Sacramento sat idle during the Great Depression. In the 1930s, much of Davidson's fleet was abandoned. During one season, only 67 out of the 390 Great Lakes vessels available were used, including the Sacramento. It was mothballed at the Davidson yard in 1930 and never used again, and eventually sank after suffering from arson fires and several floods. By 1936, the ship looked to be in rough condition. By 1939, the ship had been badly vandalized, and much of her wood had been taken for scrap. The remains of the Sacramento burned in 1953, and in 1976 it had been sunken into the mud.
The Davidson Shipyard was acquired by the City of Bay City for the expansion of Veterans Memorial Park. The remains of the charred shipwreck, being of distinction as an 'on-land' shipwreck, were bulldozed, razed, filled in, and covered with landscaping. The slip was kept intact and it can still be viewed today as a part of the park. The rudder from the Sacramento has been preserved and still sits in the park as a nod to the area's past as a shipyard.

Image: Veteran's Memorial Park, 2022 (Sam Fitzpatrick)
Before becoming a park, Davidson's yard was humming with activity and workers. A slip was situated along the riverbanks and opened into the Saginaw River. This slip is where many ships were built and worked on. Today, this slip is still in existence and is now a part of Veteran's Memorial Park. The slip is 60 feet wide and 435 feet long, and you can find a pedestrian bridge crossing it, many geese nearby, and joggers and fishers.
The large preserved wooden rudder from the Sacramento is just south of the slip. All around this area and along the river are interpretive signs talking about James Davidson's shipyard and the remains of his fleet just beneath the water a few feet from the park (above image show one sign covered in snow). In October of 1981, the City of Bay City received $27,000 in federal funding for further development of Veterans Memorial Park--$12,000 of which was used to establish the monument out of the Sacramento's 7-by-22-foot rudder. This rudder was salvaged a few years prior during filling operations for the city sewage project.
Other former ships of the Davidson fleet that can still be seen during lower water levels are the wooden schooner barges Montezuma, Matanzas, Grampin, Granada, and the steamer Shenendoah in the Saginaw River. The Schooner-barge Chieftain lies on the east side of the river to the south of the former Cass Avenue Bridge.
Sacramento Ship STATS
Hull Number: 69
Length: 308.2
Breadth: 42.6
Depth: 21.2
Gross Registered Tonnage: 2,380
Registry Number: US. 116682
Top speed: 12.7 knots\
Engines: 20", 33" 54" Diameter x 42" Stroke Triple Expansion
Engine Builder: Frontier Iron Works in Detroit, Michigan
Sources
Maritime Bay County by Ron Bloomfield
Great Lakes Ships We Remember II by Rev. Peter J. Van der Linden in cooperation with John H. Bascom, John N. Bascom, Rev. Edward J. Dowling, S.J., C. Patrick Labadie, Edward N. Middleton, and the Marine Historical Society of Detroit
The Bay City Times, July 7, 1976
The West Bay City Times, July 25, 1895
The Bay City Times, November 24, 1996
The Bay City Times, August 19, 1982
---
4:23 pm est
Friday, December 16, 2022
Drawing on the Past: A Look at the History of the Bay City Central Depot & the Artwork of Terry Dickinson 
by David K Hohenstein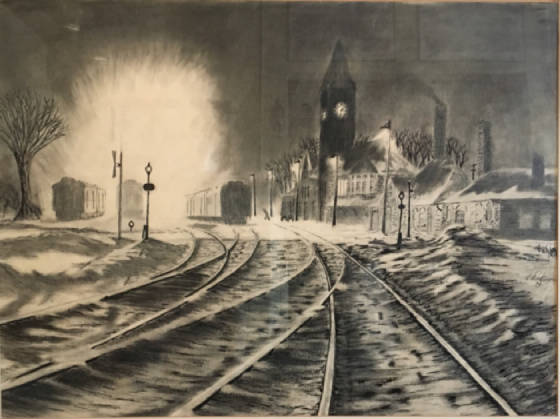 Bay City Central Depot by Terry Dickinson, 1974
Our story begins in 1890, when this Depot and many other train stations were active centers of freight and passenger transportation. As the fledgling country grew so also the railways extended - stretching westward across the mountains, fields and plains of the vast land. Bay CIty, Michigan was a central hub with access to great forests, rivers and the undeniable Great Lakes. At the north end of Bay City, The Bay City Central Depot stood at First and Jackson Streets for over seventy years. The Depot was a modern accomplishment of function and aesthetic, notably one of the finest in the State. Its foundation was made of stone from Pointe aux Barques; its superstructure of Indiana vermillion sandstone and roof from Akron red stone. The interior waiting rooms were in finished red birch and oak.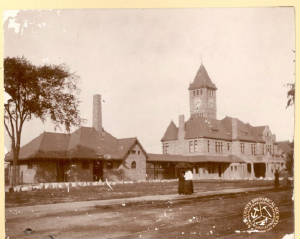 The railroad company began as the Jackson, Lansing & Saginaw Railroad. After a time it was renamed the Michigan Central Railroad, and finally New York Central. This Depot was one of eight in Bay City at a time that served passengers with transportation between Detroit, Jackson, Mackinaw City, Saginaw and likely more destinations. The building was grand, spacious and hospitable, with large waiting rooms, restrooms, a dining room and offices for employees of the railroad. The interior of the passenger cars were noted for their beautiful craftsmanship as well.
(Above Image: The Bay City Central Depot, photograph)

Despite all this, new technology and the expansion of highways eventually rendered these train stations, with all their comforts and class, obsolete. As the automobile and air travel infrastructure advanced over the decades, the railways, trains and their stations fell into disuse and decline. The Bay City Central Depot closed in 1958 and was demolished in 1964.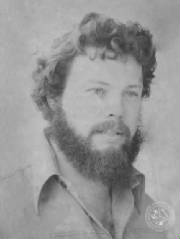 Ten years after the final fall of the station, local artist Terry Dickinson made this rendering of the famed Depot in charcoal and ink. It is a drawing on paper on-looking the depot at a distance from a position on the tracks. Dickinson would have seen this depot all but abandoned during his youth in Bay City. Here he drew the historic place almost ghostly in shades of white, gray and black. The picture describes a late winter night with none but one figure in sight. They are a gray silhouette marching against the cold under the lamplights burning white onto the snow covered ground.
(Image on left: -Terry L Dickinson)
The curve of the tracks lead to and beyond the haunting solace of the depot, with its stark black tower, and further into the night. An apparition appears on the horizon. The brilliant light of an arriving or departing train engulfs the parked passenger cars, causing them to fade as if into another plane. The accuracy and attention to detail the artist used clues he was using photographic reference - as well as the fact that the depot was long gone by the time he was making this drawing.
Looking into Terry Dickinson's career, it is clear he had a passion for American History, especially during the 1970's when he was living and working in Bay City. He would have been in his thirties when he was teaching math classes for a living and began a life and career transition into professional art. In 1974 Dickinson started painting historically significant and patriotic murals on the walls of Bay City buildings. The first was on the north face of the Dunlop Building depicting the Liberty Bell. Terry's first large-scale painting was a success. This was the first of at least twenty-four murals he painted (in some cases with help) in Bay City during the following two years, leading up to the Bicentennial Anniversary Celebration of the United States in 1976.
Terry's murals were so strong and popular his work spurred an initiative by Bay City Developers to coin Bay City "the Mural City" and a campaign was launched to attract tourism. There was an organized walking tour of the downtown and greater Bay City areas for residents and visitors alike to view the murals. Along with the hope of bringing newcomers, this propagated movement was also intended to inspire a celebration of national pride and celebration of America during hostile and difficult times.
Bay City's history is one of rises and falls. It has been a center of various industries, all of which saw their days of growth, decline and resurgence. Among its streets and buildings one can see evidence of and an enthusiasm for the past. The city's murals and specifically the work of Terry Dickinson are no exception. Few, if not just one of his murals can be seen today - Camera Obscura 1769. Although new murals and painted signs have gone up since then, the faded remnants of old ones can be seen accenting the walls of the older structures and telling their stories. Like these old murals & signs, Terry's drawing of the former Bay City Central Depot is a testament to the rich history of this city and to the ever-changing ebb and flow of culture and time.
Sources:
Bay City Central Depot, Terry Dickinson, 1974
Bay County Historical Society Archives
Bay City Tribune
Bay City Times Archives
Lost Bay City, Ron Bloomfield
---
12:44 pm est
Tuesday, December 6, 2022
10 Holiday Gift Ideas to Help Support the Museum
The Historical Museum of Bay County has some wonderful gift giving options that may allow you to check off the "person who has everything" on your list. The Museum Store is open Monday to Friday from 10 AM - 4 PM. Enjoy 50% off most items until December 29. Members receive an extra 25% off.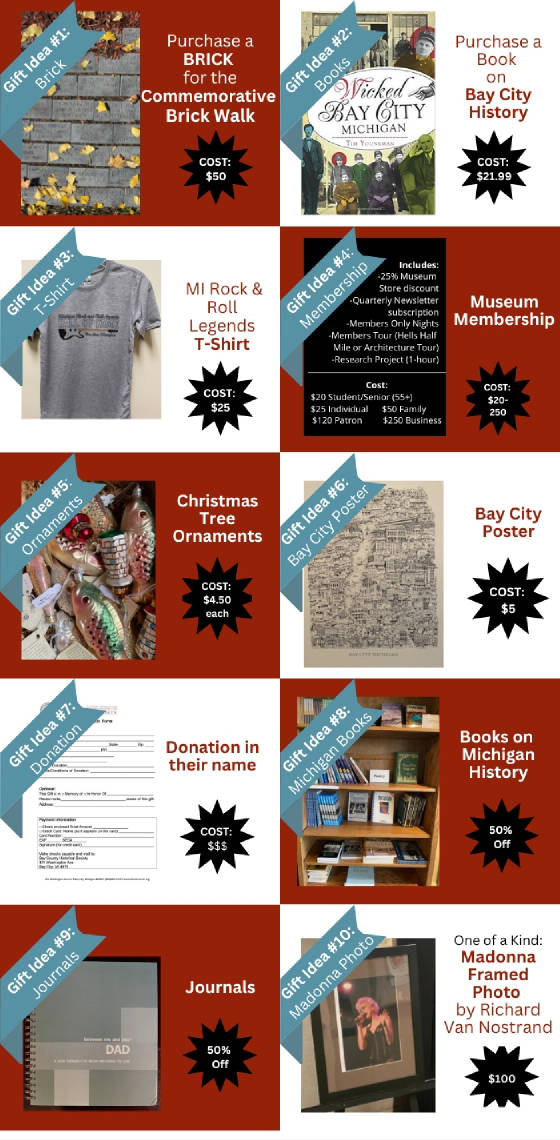 ---
2:07 pm est
2023.01.01
2022.12.01
2022.11.01
2022.10.01